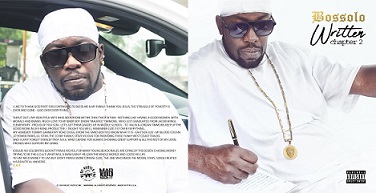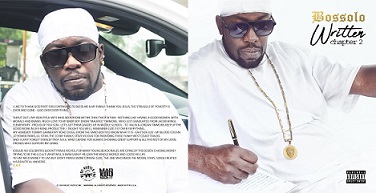 BIO:
has worked with Ice-T, Wc, Spice 1, Big Syke, Young Noble,Daz Dillinger,
& more
Bossolo born Timothy Clark is an American rapper
from Southern Ca.Influenced in the late 80's by Rodney O & brother Marquise from to live crew Bossolo use to see these two brother's rocking the microphone in the park in his home town of Riverside Ca. It wasnt until early 90's after Bossolo caught a case on domestic violence charge when he decided to try to get off on the right path after his girlfriend at the time uncle heard him rap, he invested his money and time to put Bossolo back then aka Smooth MC T in the studio.
Bossolo spent most of his career as an Independent Solo Artist. Despite being in a group called "Words Of Mouth" In 1992 that gained no notoriety but almost landed them a major record deal with Capitol Records, Bossolo was determined to not let his passion for music die even though he almost signed with Capitol and the depression was taking a toll on his life he still tried to move forward but the alcohol would eventually have him to quit trying to pursue his music career. Bossolo spent half of his childhood in the city of Madison Wisconsin, then later moved to Los Angeles,with his uncle for one year. After a year in Los Angeles he then moved to Riverside California which is known as the Inland Emipre.
Growing up in a dysfunctional family with no father figure Bossolo began living the criminal life selling drugs and running with gangs. Now after going to jail for assualt with a deadly weapon and after spending 6 months in the Robert Prestley Jail, Bossolo decided to change his life for the better. He then decided to stay far for his troubled life devoting all his time to writting raps and recording songs. He left the dope game alone and started working at Taco Bell, saved up enough money to press up his first record "called "Rhymes Immaculate"in 1991.
After the disapointment of Capitol Recrds Smooth Mc T. aka Bossolo took a hiatus from 1991- to 2000. Reinventing himself under the name Big Boss Solo in 2000 recorded demos and shopped them to Nu-Tribe records, Virgin records, Delicious Vinyl Records and Priority Records after they turned him down numerous time Big Boss Solo decided to sell his music underground through out the Inland Emipre Region, dropping seven different album and making a good profit.
releasing his first tape on the streets "In Music We Trust" and sold 100 cassette tapes on the streets. After the disapointment of "In Music We Trust" Bossolo decided to drop a album on compact disc in 2002 called Beyond 2002 which sold over 10,000 copies out the trunk. Bossolo no longer tried to shop for major deals he remained putting out independent albums under his new found label Bloc Hustle Inc. He dropped 14 different titled independently " The Game Aint Over" "Beyond 2002" "My Bloc" "Bloc Hustle Inc. Volume 1″ " 60 Miles West" "Broken Glass Shattered" "The Birth" "The Boss Playa Project" which is a collaboration album with Legendary Playa Hamm from the Penthouse Player Clique " Thug Therapy" which is a collaboration album with the Legendary Spice 1 " I Am Who I Am" No Mercy feat. Wc & Young Noble of the Outlawz " Reel" feat. Icon Legendary Ice-T
"Written Chapter 1" and just released his brand new album "Written Chapter 2 "
July 10 2019.
Bossolo has a real story to tell his younger brother was shot and killed in the dope house he went through three major divorces was homeless on the streets for 2 years, his son died of brain cancer recently, older brother was murdered in a gun battle with the police, he battled with depression and suicidal thoughts do to loosing his deal with capitol Records was a alcoholic for over 20 years.
when they reject you never give up.
when they turn you down press forward. We win the race not by B.E.T music awards
and platinum and gold records we win when we run the race and remain loyal to the one who created the Universe. When you feel like giving up look at yourself in the mirror
and ask yourself who are you. Thru jail, and being homeless thru staying in a rat infested house and a neighborhood full of drugs I ran the race and never gave up.
from loosing love ones and being outcast from the music Industry I never gave up.
The true winners are not celebrities caught up in the life of sin, The winners are those who are rejected by the world and those who don't bow down to a Mad World Society to fit in.
I wasn't willing to sell my soul for riches and fame i wasn't willing to become Hollywood
I was willing to be the greatest artist to serve a creator who gave me life.
The one who has taken away my worry and pain. I am free from the life of Destruction.
and now I know my best friend never wanted me to sign to this Evil major label
who promote anything that's not going to give you wisdom.
legengdarybossmusic100@gmail.com
https://www.discogs.com/artist/352882-Bossolo
https://www.facebook.com/legendaryboss100